GIM Food Market Research: Insights for Challenging Times
The pandemic period initially left retailers and manufacturers in the food industry with full cash registers: Going to the supermarket became a social event, consumers cooked and baked more as an alternative to going to restaurants and "treated themselves" in the supermarket. But inflation now seems like a caesura: there is hardly any other segment in which shoppers are currently trying to save more than on food. One of the consequences: Many food players are now fighting for customers and sales.
But it is not only companies in the food industry that are facing new challenges. Consumers do too: food trends such as organic farming, sustainability and regionality have become more relevant in recent years. Their importance in food purchasing is now being put to the test: impulse purchases are being replaced by well-planned and more conscious purchases, and price increases are being questioned.
Food is therefore currently in the middle of a transformation phase. What needs to be done now? Which product concepts and pricing strategies are convincing at present and in the medium term? What impact could increasingly relevant developments such as climate change have on future food production? What further changes can be expected on the consumer side?
These are central questions that are looking for answers. We are in a position to provide you with orientation grids!
Get in touch with us, we look forward to hearing from you.
Customized and target group oriented food market research for you!
Expertise for your products:
We are experts for a wide range of categories – whether dairy, bread & bakery, convenience, confectionery, beverages, fruits & vegetables and much more.
National and international research:
We research with all our methods where our customers are – nationally and internationally, in Europe, Australia, Asia or South America.
Qualitative and quantitative research – tailor-made!:
With the help of one of the broadest method portfolios in the industry, we put together customized research solutions for you – in doing so, we are characterized by professional and experienced cooperation in Qual-Quant teams.
Specialists for Ad Hoc Projects and Trackings:
We have experienced ad hoc researchers and our own tracking team in-house.
Flexibility & Agility:
We deliver implementation-oriented insights - fast and straightforward! Our focus is on you and your questions.
Ad-hoc research with an eye on the future:
If required, GIM foresight complements our research teams and conducts research for you on strategic future issues relating to brand positioning, trend research and scenario research.
Research-oriented consulting by GIM consult:
Our consultants at GIM consult support the translation of business problems into research initiatives and the sustainable transfer of research findings into business solutions.

Food Research @ GIM: Profound know-how, decades of experience
Our basis for answering your questions: Decades of industry and category experience as well as our profound understanding of consumers, food brands and retail. We use the following methods and procedures, among others:
Basic and target group research
Market and brand understanding
Product development and research (incl. tasting)
Taste testing
Inhome Usage
Packaging testing and optimization
Communication development and testing
Product range research
Brand performance monitoring/KPI tracking
Campaign and advertising tracking
Trend research in the food sector
Our food experts conduct research for national and international manufacturers, brand owners and retailers in the food industry. Our client portfolio is broad: from global corporations to regional suppliers. In addition to an industry-competent team, you can expect agile project managers with an eye for detail.
Publications by our food experts
Out of research curiosity we do not only pursue the questions of our customers! Our own studies and publications on various topics give you first insights into our work:
Impact of the Ukraine conflict on the FMCG industry (coming soon)
Sustainable Consumption & Inflation in the FMCG Sector - Part 2 (August 2022, German language)
FMCG Price Increases: Consumer Mindsets in Times of Inflation - Part 1 (August 2022, German language)
GIM foresight: 5 Future Insights for Food & Retail (2021, German language)
GIM study "Desire and reality: this is how Germans shop online!" (2019, German language)
GIM Study "That's why Germany eats" (2016-2018)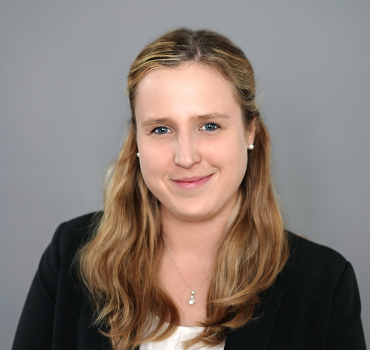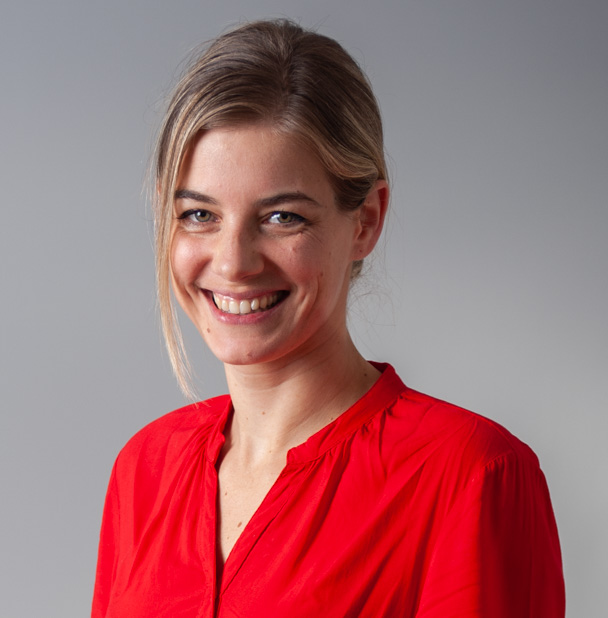 Rebecca Stark de Pellecer