Shopper behaviour in the retail sector
The POS: The main site of competition
For an increasing number of companies, the POS has become the primary site of competition for customers.
Because only here, at the point of truth, do consumers come into contact with products and brands in the entire competitive field. But the increasingly price-driven retail sector is also challenged to position itself with innovative concepts.
GIM's POS Research can help you analyze and understand shoppers' actions – and exactly where it all happens: at the Point of Sale.

The GIM Shopper Research concept
Our research focuses on the shopper.
We investigate the shopper behaviour in real shopping situations at the POS as well as online on the topic of e-commerce.
We complement the observations of actual shopping behaviour with verbal explanations concerning shopping behaviour.
Our approach combines qualitative understanding and quantitative sampling – for a deeper understanding of how shoppers behave.
We use models developed specifically to describe buying processes – the GIM Shopping Missions & Strategies.
Get in touch with us, we look forward to hearing from you.

Methods of GIM Shopper Research
Analysis of orientation behaviour with state-of-the-art eye-tracking technology (live observation)
Exit and Indepth interviews as well as group discussions at the POS
Store checks with shoppers and retail staff
Touchpoint analyses in-store with attention tracking (e.g. digital signage, secondary placements)
Touchpoint analyses in terms of ROBO strategies (research online, buy offline & other techniques)
Documentation and exploration of shopper behaviour through digital journals, tracking apps and accompanied shopping including mobile eye tracking
Controlled store tests
Creative workshops for the enhancement of POS tools
360° Simulation of shelves – also possible virtually
Tracking of movement patterns & surveys at the POI (with GIM Traces)
Research of purchase decision trees (retrospective)
Solutions for:
Category Management: Optimal assortment and placement strategies
Trade Marketing: More efficient shopper targeting through better shopper and category understanding
Marketing: Brand management and evaluation of product, packaging and price at the POS
Retailers: Optimal shop design, accurate customer approach and efficient services
Commerce: Qualitative insights to enrich your own data pool
POS marketing: shopper-centred development of marketing tools / media efficiency measurements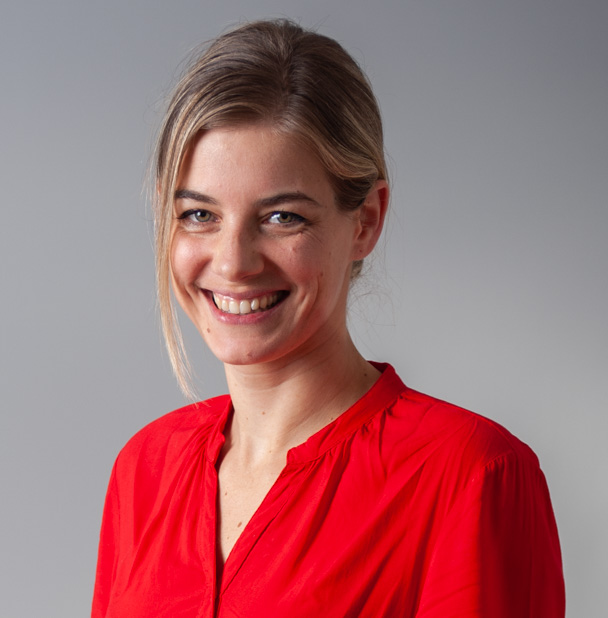 Rebecca Stark de Pellecer