We conduct market research for household appliances, whether digital or analog: from gardening tools to cooking and kitchen utensils, consumer electronics and smart home systems to intelligent household helpers.
Our experts develop customized studies and market analyses for you for research and development, design, product management and marketing.
What we offer:
Quantitative and qualitative full service market research
International network of partners
Fast data collection and efficient implementation of your projects
Logical interpretation of the results
Strategic consulting through almost 40 years of market research experience
We are an owner-managed and independent institute and rank among the top 5 top-selling market research companies in Germany.
Send us a message and arrange a personal consultation appointment with our home & technology experts.
Product design: We have qualitative and quantitative methods at our disposal that are precisely tailored to the object of research. Our spectrum ranges from the simple quantitative acceptance test of a new coffee machine to the semiotic in-depth analysis of the design language of the refrigerator product category.
UX with GIM S.P.I.C.E: A positive user experience is the yardstick of every product development. It is not uncommon for technological complexity and usability to be at odds. We help you to develop products with GIM S.P.I.C.E that are geared to the needs of the user and test them afterwards for their competitiveness.
Idea generation/innovation workshop
Consumer Understanding and Insights
Brand positioning
Product development and product testing
Inhome Usage
Concept development and concept testing
Package testing and optimization
Communication development and communication tests
POS: shelf performance, line-up, shopping behavior
Many years of experience: We work for a large number of well-known German and international manufacturers - from established medium-sized companies to DAX-listed corporations.
Wide range of methods: We offer customized quantitative and qualitative methods for diverse digital and analog products.
Target group understanding: We have extensive project experience in a wide variety of home & technology industries, across all decision-making levels.
Practical knowledge transfer: We also accompany you after the analysis with ideation workshops in your company in order to convert the results gained into new ideas.
Partnership and trust: We guarantee expertise, efficiency and consulting from the beginning to the successful completion of your project.
Worldwide research: Our strong international network enables us to conduct high-quality studies in diverse countries.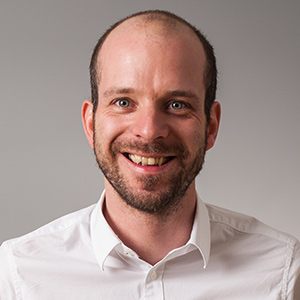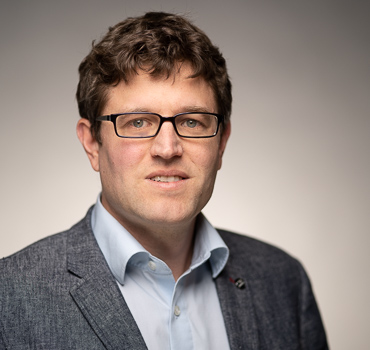 Daniel Braner
Senior Research Manager
Quantitative Research