We are the IDEAL partner to answer your questions in various business fields! This sounds like megalomania, but it is an acronym that stands for how we work and how we are!
IDEAL stands for Imaginative – Dedicated – Empathetic – Adaptable – Likeable.
We could write novels about this, but first of all you don't want to read them and secondly five of our GIMies can explain much better what is behind it.
So here are five IDEAL stories for you...
IMAGINATIVE: Combine research approaches intelligently
"At GIM, I always get the space to translate new research approaches into individual solution concepts for our clients. Nevertheless, proven classical methods are not renounced.
For me, working 'imaginatively' means avoiding conventional solutions to a large extent and intelligently (re-)combining the new with the tried and tested.
An intelligent mix of experience, new impulses and innovation is part of the daily work of every researcher at our company. The focus is always on customer needs.
GIM is characterized by the fact that my colleagues bring with them a wide variety of professional profiles and experiences. This means that research questions are examined holistically from different perspectives. The synergies gained from this lead to new, sometimes unconventional approaches."
Julia Haug | Senior Research Manager | GIM Heidelberg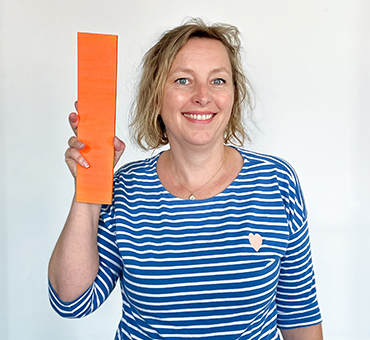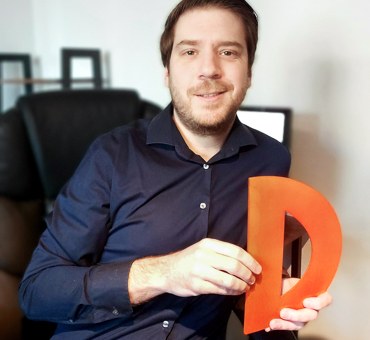 DEDICATED: Showing ownership at eye level with customers!
"You're sure to find the following sentence in the glossy brochure of any service company: 'We are close to our customers and really give everything for their success!
For me personally, however, the statement is more than just a hollow marketing phrase: it describes in essence how I define my job in dealing with my customers: personally, confidently, at eye level! The fact that GIM sets the right framework for this is also demonstrated by the fact that we always work with permanent project managers in customer projects who bring the corresponding 'ownership' for their work.
'Dedicated' therefore also means that our customers do not have to adjust to new faces after the sales force has left and the study itself can finally get underway.
If you manage a project for a customer from start to finish, you have a different approach than if you only share a part of the way with the customer.
For me personally, it is particularly important that not only my work is evaluated positively, but that the result of this work becomes a success for our customers.
GIM gives us freedom to research independently, to discover new topics – and yes, even to fail sometimes. Elsewhere, requests have to be filled out - at GIM, we have the space to go that one step further to tease out the best for our clients. That, too, is 'dedication'."
Michael Mletzko | Senior Research Manager | GIM Nürnberg
EMPATHETIC: Humanity and approachability as an attitude!
"Empathy is a central attitude for us at GIM in dealing with each other and with our customers!
Proactively supporting colleagues is part of everyday life. Whether it's spontaneous brainstorming to find the best approach to a complex research question, close exchange with colleagues from GIM foresight, for example, in order to classify findings beyond the individual study in social developments and processes of value change, or determining the best possible depth of information on the basis of survey data with our highly specialized colleagues in the data analytics team.
Anticipating what our clients need in order to be able to work well with the results in their everyday research, institutions or companies: for me, this also means being 'empathetic'.
Our clients' questions, challenges and work contexts are our motivation – human, approachable and empathetic - that's why I love working at GIM."
Alexandra Wachenfeld-Schell | Senior Research Director | GIM Wiesbaden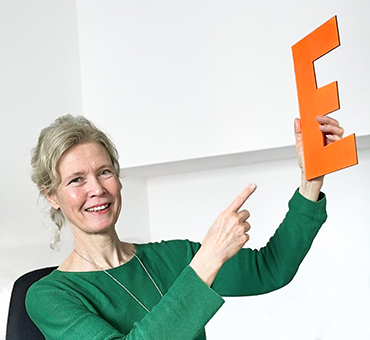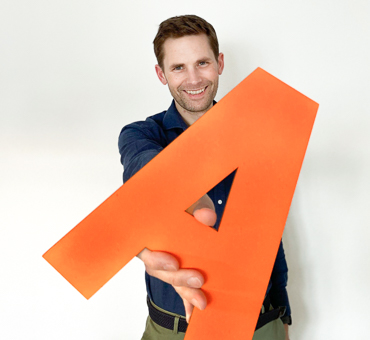 ADAPTABLE: Openness instead of dogma – flexibility instead of pigeonholing!
"'Adaptive' is a term that for me is inevitably associated with GIM. In my job interview more than 13 years ago, I was thrilled that in addition to market research-related topics, they also delved into the shallows of critical theory: One was adaptable to what was then still a very academic sociologist and musicologist... :-)
'Adaptable' also describes GIM's basic attitude towards our clients and their topics: Every problem is considered openly and not solved dogmatically with an offer from a drawer!
Results are communicated in such a way that they are not only understood but also internalized by our clients. The permanent will to adapt is also reflected in our constantly growing portfolio.
But also the team itself is adaptive, which is especially evident in the more critical phases of life: taking over the ball in a presentation when a colleague is unceremoniously called in from kindergarten because of a Corona case is a matter of course, just as I was able to rely on the fact that my projects were in the best hands with my colleagues after a major accident.
This adaptive attitude of GIM is what makes it so attractive to me, even after 13 years."
Sebastian Klein | Research Director | GIM Heidelberg
LIKEABLE: It is simply pleasant to work with us!
"Ever since I started working at GIM many years ago, I have appreciated the respectful and humorous way we deal with each other - as well as the exciting impulses from our customers all over the world.
The secret of our high customer satisfaction (also proven in industry studies)? That close, trusting cooperation with our customers is just as important to us as finding individual approaches to their problems.
My experience shows that project teams are most successful when they work in harmony with their customers and immerse themselves in their subject matter together.
It can happen that a musical study leader welcomes his customers to the presentation of results with the brand's advertising jingle on the guitar – that's what I call 'likeable'!
The fact that we colleagues are also team players through and through was demonstrated not only by our successes in geocaching at our last company event, but also by our joint tinkering with how chocolate can reach our partners abroad in high summer without melting thousands of kilometers away."
Stefanie Gröbe | Senior Research Manager | GIM Berlin