GIM Corporate Social Responsibility
We are economically successful, so we can and must let others participate. It's as simple as that with the much-cited "corporate responsibility". What or who do we mean by "others"?
For example, people who do not live in privileged, affluent societies like ours. But we also mean the arts and cultural sector, as well as sociopolitically committed initiatives. Finally, our great employees and, of course, the environment, which we need to protect more than ever - and which we also burden with our activities.
In this sense, our understanding of corporate social responsibility is based on five pillars: climate protection, employee orientation, social commitment, cultural sponsorship, and external and internal compliance.
A carbon footprint as low as possible and using as few resources as possible in our studies: That is our goal in the context of our operating business.
For our commitment to sustainability, we were re-certified as a sustainable company by the city of Heidelberg in 2020 as part of the "Sustainable Business" initiative. Specifically, this includes the following measures, for example:
Video conferencing instead of travel as part of GIM internal meetings with our sites (long before the pandemic).
We have been using district heating at our headquarters for about 15 years now
Offers for the workforce in the area of company bicycle leasing
Installation of new heat pumps for more efficient use of district heating energy
Use of transfer tools for our clients in the context of study supervision
Use of rail instead of air travel for business trips within Germany and neighboring countries
Job ticket of the Deutsche Bahn for commuters within our workforce
Replacement of employee PCs with more energy-efficient laptops
Consistent waste separation

This seal was awarded to us by the city of Heidelberg as part of our certification as a sustainable company.
We like to repeat it at any time: Our team is our capital! That's why we take care of our employees to the best of our ability. Of course, we can't always please everyone. But we always take the wishes and concerns of "our people" seriously. Employee orientation as a second CSR pillar is practiced at various levels:
Health care
This starts with the choice of company buildings at our sites: In Heidelberg, Berlin, Nuremberg and Wiesbaden, they are each centrally located but still very quiet. The interior is bright and pleasant, which should not be underestimated, especially in winter.
We also provide our employees with licenses for a work-related fitness or regeneration program at their desks, offer bike leasing – and always provide fresh fruit, which is available free of charge every day. And of course: Our safety representatives hold regular briefings. These are required by law.
Family friendliness
We have always tried to provide our employees with as many options as possible when it comes to balancing work and family life. We do this out of deep conviction, but also because it is only fair: Our research managers, for their part, are also as flexible as possible in the context of their project work, which sometimes takes place in the evenings, on weekends and abroad.
We offer our team a wide range of tried-and-tested part-time models and a variety of options for mobile working. In line with many companies in almost all industries, the Corona pandemic has once again opened up new opportunities for flexibility for us.
A good decade ago, GIM also introduced the cross-divisional function of a family representative. This underscores the fact that we take the family concerns of our employees seriously.
Sustainable personnel development is both our mission and our motivation.
Anyone who joins us is immediately in the middle of an onboarding program tailored to the "rookies". Goals: To get to know colleagues and the company, to get used to the "GIM culture" and to get a taste of the different areas, teams and work step by step – including their own mentor.
We promote the individual development of our employees with regular feedback meetings and further training. Our training on the job program includes a specialist curriculum in which a wide range of skills are taught. In addition, initiatives of very different kinds can be submitted via the GIM LAB: From internal working groups such as GIM Goes Green to in-house studies.
As an IHK-certified company, we also open the door to the professional world to trainees every year.
Company Culture
Things have always been friendly, fair and relaxed at GIM. Of course there is friction here and there, especially in stressful project phases. Or you may disagree with your superiors – how else? We are human beings, and where there are human beings, there will be friction! But the important thing is: we never cross boundaries!
As an independent and owner-managed institute (since its foundation), we are characterized by a tolerant and open spirit. In this way, we create an ideal environment for both creative and concentrated work – and a communicative exchange.
We could write novels about this – you simply have to experience the culture that prevails at GIM to understand it.
Are you looking for a job and want to try it out? Then click here!
One characteristic of the social market economy is that companies can and should show commitment in various areas of society (e.g. culture, social affairs, ecology) beyond their actual business activities and legal requirements. GIM's social commitment has a long tradition. In this understanding, the guiding principle of the "company as a citizen" is specific to our economic system.
Engagement in the context of the Ukraine war
GIM had its own office in Moscow until 2010. Of course, our thoughts are first and foremost with the many Ukrainians who are currently still living in war zones or are on the run. But also with those people in Russia who do not support this brutal war – and are being punished for it in many places. In view of the barbarity of President Putin and his regime, we initiated various measures shortly after the war began.
Firstly, we made a monetary donation of an appropriate amount to "Aktion Deutschland hilft – Nothilfe Ukraine". We are also offering our employees the opportunity to become involved in humanitarian work related to Ukraine in the near future. If they wish to do so, they can do so to a certain extent during normal working hours by arrangement. The project work for our customers will not suffer from this. In addition, everyone in the team can take a day of paid time off. Either to process the events of the war for themselves or in their social environment, or to try to "clear their heads" (to put it casually). Finally, we have created two temporary scholarship positions. We offer these to refugees from Ukraine. It is very important for us to say: we do not want to exploit the terrible plight of the Ukrainian society in order to gain an advantage. We want to help ad hoc people in need, to give them a meaningful activity for the time of their stay in Germany. In the hope that they will be able to return to the labor market in their home country.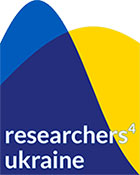 Ad hoc support for people in need
By providing regular financial support to non-governmental organisations (NGOs) and donating funds in the event of disasters, GIM is also trying to improve the situation of people in need.
Médecins sans Frontières – Doctors without borders
For more than ten years we have been donating an annual five-digit amount to Medecins sans Frontières. MSF provides medical assistance in countries where people's survival is threatened by conflicts, epidemics or natural disasters.
Oxfam: "Unternehmer für Unternehmer" (Entrepreneurs for Entrepreneurs)
Since the beginning of 2017, we have been part of the "Unternehmer for Unternehmer" network initiated by Oxfam. At Christmas, we do without "classic" physical Christmas gifts for our customers and cooperation partners and instead donate a five-digit amount to the NGO as part of the "Oxfam Unpacked" campaign. For example, we "gave away" 130 school folders, school desks and school fees for girls in Benin, West Africa.
Heidelberg Children's Tumor Center
The majority of our employees in Heidelberg have been supporting the Hopp Childrens' Tumor Center (KiTZ) in Heidelberg with a salary donation since 2017. Participating employees donate one Euro of their monthly salary. The Therapy and Research Center is a joint project of Heidelberg University Hospital and the German Cancer Research Center (DKFZ).

GIM has a long tradition of promoting culture. The commitment to art and culture is based on partnerships and sponsorships with selected cultural institutions and initiatives. In addition to the GIM Art Collection, innovative festival and exhibition formats are sponsored.
GIM Art Collection
GIM has always been committed to art. The works exhibited in the company buildings inspire visitors and employees alike. A special place in the GIM Art Collection is occupied by the long-standing personal relationship with the important contemporary painter Peter Robert Keil: The GIM owns an extensive collection of paintings, sculptures and majolica by the artist. Behind the Keil Collection, which is presented in the Heidelberg company building, stands more than "just" sponsoring–it is the passion for the idea of sharing the artist's work with others.
Heidelberger Frühling
For a long time now we have been supporting one of the most important music festivals in Germany, the Heidelberger Frühling. The special idea: individual cooperation with outstanding artists who have shaped unique programmes for years, not as travelling stars, as part of the festival family.
The international event takes place annually in Heidelberg in March and April, with the musical focus on classical concerts by world stars and young artists. In addition, an extensive supporting programme includes film screenings, jazz evenings and discussion forums.
Since 2019, GIM has been an official partner of the Enjoy Jazz jazz festival. Enjoy Jazz is a "Festival for Jazz and Other" with the aim of exploring the boundaries between jazz and other musical genres such as classical, pop, avant-garde, rock, hip-hop and electro. The festival takes place annually on stages in Heidelberg, Mannheim and Ludwigshafen. For Enjoy Jazz, the GIM conducts an accompanying study on the festival, thus providing the festival management with relevant results on the visitor structure.
"Mut zur Wut"
By promoting the international poster competition Mut zur Wut ("Courage to Rage") for many years, we want to take a stand on relevant topics outside our day-to-day business. The posters always represent a critical, social or political content. Courage to be angry thus wants to enable "creative criticism of current circumstances and events". What's special: MzW's winning posters are displayed in public space.
ZKM Karlsruhe
The Center for Art and Media (ZKM) in Karlsruhe has been a cooperation partner of GIM since November 2018. As the first project, GIM carried out an acceptance study on the new exhibition concept "Open Codes" for the renowned cultural institution. The ZKM operates at the interface between art and science, focusing on the consequences of increasing digitalisation, globalisation and medialisation for people.
5. Internal and External Compliance
As a company, GIM bases its actions towards all business partners on a comprehensive and binding set of values.
This necessarily results in compliance with laws, rules of conduct for market research and integrity towards all stakeholders. The way in which we act and present ourselves to our customers, study participants and service providers, as well as to our employees, is shaped by these values, as is the quality of our research work. We regard this set of values, which we have developed together with our employees, as the foundation of our corporate governance and corporate behavior - and as the guidelines of our "research ethos".
In addition, GIM takes it for granted that all our business activities are strictly aligned with the ten principles of the UN Global Compact (human rights, labor standards, environmental protection and anti-corruption). GIM strengthens the rights of people affected by our corporate activities in the supply chains. You can read the requirements for our partners in detail in our Code of Conduct for Suppliers (click here).