GIM auf der Research & Results 2019
23.10.2019
Am 23. und 24. Oktober war die GIM auf der Research & Results Messe mit einem eigenen Stand (Nr. 222 in Halle 2) und mehreren Workshops vertreten.
Auch in diesem Jahr haben GIM ExpertInnen Vorträge zu unterschiedlichen Forschungsthemen gehalten:
Programm 23.10.
Innovation Area: "Hidden Innovations: Effizienz und Qualitätssteigerung bei Trackingprojekten"; Andrea Knorn und Caroline Paschvoß; 10:40-10:55 (Innovation Area)
"Psychographics and Profiles: Zoom into Gen Z"; Patricia Blau und Tina Choi-Odenwald, 13:15-13:45 (Raum 2)
"Understanding the how and why! Motivational research across Europe & China"; Selen Destailleur & Clément Catinchi; 15:00-15:45 (Raum 4)
Programm 24.10
"Meet your future. Sehnsüchte, Hoffnungen, Ängste im internationalen Vergleich - Deutschland, Frankreich, USA & China"; Dr. Hannes Fernow; 12:30 -13:00 (Raum 4)
Innovation Area: "Befragen & Messen: Durch Datenintegration Kundenbedürfnisse besser verstehen"; Silke Moser & Alexandra Wachenfeld-Schell; 14:40-14:55 (Innovation Area)
GIM ExpertInnen mit unterschiedlichen Branchen- und Methodenkompetenzen waren durchgehend am Stand vertreten.
Die Research & Results findet jährlich im Münchener MOC Veranstaltungscenter statt. Mehr Infos zur Research & Results finden Sie hier.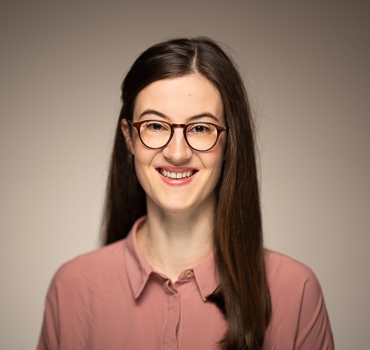 Ansprechpartnerin
Für weitere Informationen wenden Sie sich bitte an:
Laura Bechtold (Marketing & PR)
Telefon: +49 (0)6221 8328-133
l.bechtold@g-i-m.com