We have been researching and advising our customers for over 30 years in the fields of consumption, work, health and society – in other words, in crucial areas of our lives.
The topics on which our solutions dock are correspondingly comprehensive!
In addition to the classic elements of the marketing mix, these are other topics that are relevant along your value chain: From understanding the market and target groups to developing and marketing an offer to monitoring success on the market.
Always in our focus: The manifold relationships between people and brands!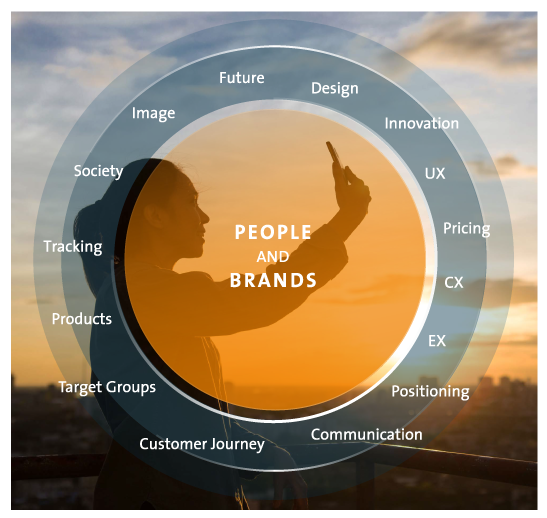 Relevant results at all levels of knowledge!
We accompany the topics that are relevant at the various levels of your value chain. Whether it is about
Understanding and exploring,
profiling and structuring,
development and design or
measuring and evaluating:
Instead of entangling you in small-scale methodological discussions, we first listen to you carefully and calmly in order to understand your concerns and define your solution needs. Quick fixes are just as of no help here as a pure focus on methods.
You have questions? We have the competence, experience and knowledge to answer them!
We concentrate on what is really essential for you. That's how you stay relevant for your customers.